Truck campers for your offroad adventure
Craftsmanship meets innovation with our truck campers. Experience the new geocar models now and embark on a journey off the beaten track.
Discover our models
Scroll
Welcome to geocar - Experience the ultimate freedom with our truck campers
What began as an off-road adventure in Libya quickly turned into a deep passion for freedom on four wheels. Inspired by this journey, over 30 years ago, the idea was born to develop a lightweight, robust and off-road truck camper cabin - the geocar brand was born.

Since then, we have been putting our passion, know-how and expertise into the development and production of first-class pickup truck cabins. Each living cabin is the result of years of research, innovation and the pursuit of the highest quality.

Our company headquarters are in Bad Vöslau, near Vienna, where since the beginning, all threads have come together and where our campers are constantly developed and upgraded.

Our truck cabins are made out of one piece, called monocoque, and offer not only ultimate robustness but also a comfortable and functional travel experience through the use of GRP. Every detail is carefully planned and implemented - from the cosy sleeping accommodation to the fully equipped kitchen and comfortable living area.

Discover the world with geocar and make your offroad adventure dreams come true.
Our Promise
Driveability
Our vehicles provide both on the street and in open terrain an ideal handling due to their low weight and aerodynamic design.
Comfort
Despite its compact design we place great value on sufficient comfort. Bright space, comfortable materials as well as elaborate placing of the facilities can cause great difference.
Durability
As with reliability and lifespan, the right materials are of great importance. Thus, we pay attention to use proved and reliable materials of best quality.
Iceland adventure with the geoscout truck camper
Stefan Forster, renowned nature photographer and passionate adventurer, has been travelling the most remote and wildest landscapes of our planet for many years. With his unique photography and his multivision shows, he inspires thousands of people and lets the viewers become part of his journey.

Since 2018, Stefan has been on the road with our geoscout called "ULFUR" and impressively shows us what extraordinary feats geocar cabins are capable of. From remote mountain ranges to adventurous desert landscapes - Stefan shows us again and again in an impressive way how versatile, robust and reliable our truck camper cabins are even in the most remote corners of our earth. His adventures are living testimony to the exceptional quality and immense potential of our pickup camper cabins.
Stefan Forster with his geocar "ULFUR"

Our Models
At geocar, we produce two types of truck camper cabins: the "geocamper" demountable cabin and the "geoscout" body-mounted cabin. The biggest difference between the two models lies in the body, because while the geocamper cabins can be removed from the vehicle in just a few steps, the geoscout cabins are connected to the vehicle. Both variants therefore have their own advantages. Discover our models now.
NEW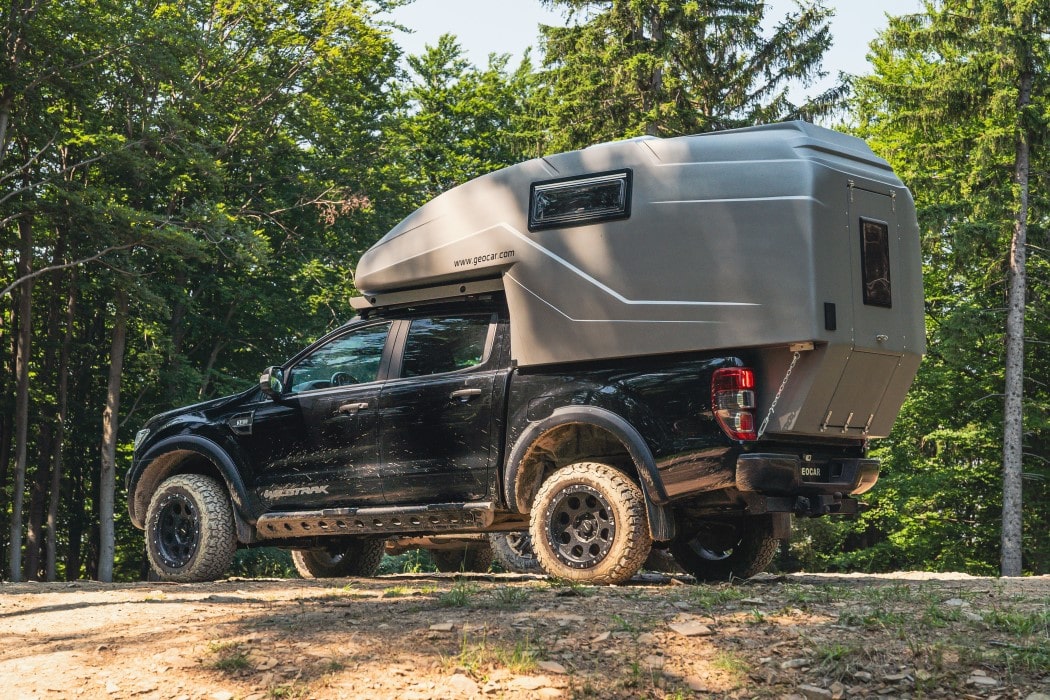 GUANACO
basic cabin | versatile
The Guanaco cabin from the geocamper series is our latest model and combines the design and many years of experience of geocar. It is our smallest and cheapest model and offers all functionalities in the usual quality. Discover the "Guanaco" now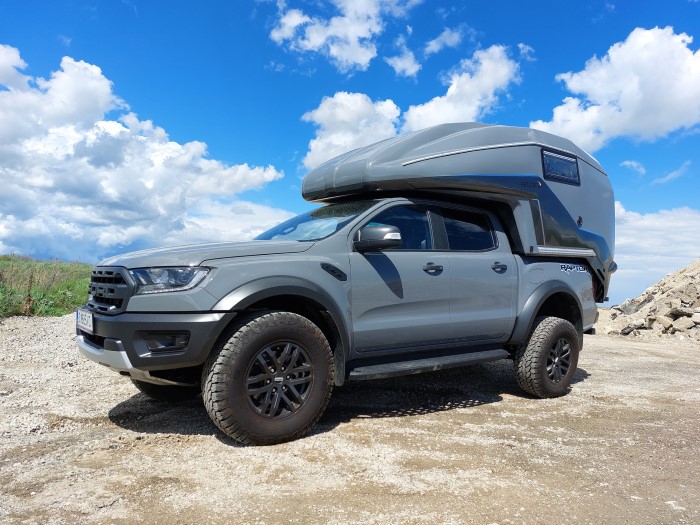 VIKUNJA
flexible | versatile
The Vikunja is one of our most proven models and is particularly suitable for double cabins due to its floor length. It was specially developed for travellers who appreciate an open living space feeling. The integration of the rear lights gives the cabin a distinctive design.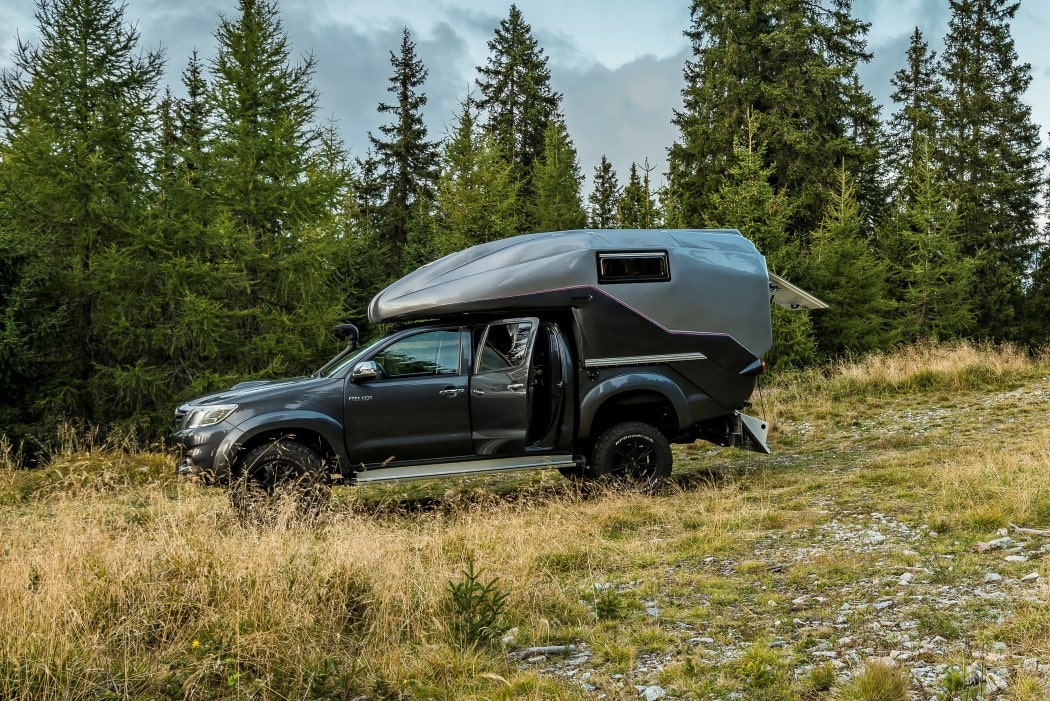 VIKON
expedition | long term travel
Discover a new dimension of travel freedom with the integrated Vikon living cabin. The wide access door at the rear offers pleasant access to the interior and more connection with the surroundings.
Discover the world with geocar
Do you have questions about our pickup camper cabins, prices and delivery times? We will be happy to take the time to help you out.

Also visit our FAQ page, where you will already find answers to many questions. Contact us today and let's discuss your requirements together. We are looking forward hearing from you!
Contact us now